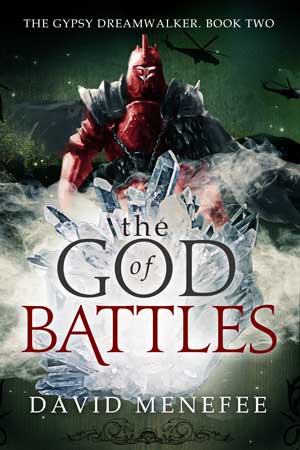 "The God of Battles" is available in paperback and Kindle editions worldwide! The second installment in the "Gypsy Dreamwalker" series, this continues the story of Angela and Cassandra begun in the first book, "The Soul Thief," which garnered rave reviews on Amazon.com and Goodreads.
For those living in northern California, stop by Tammie's Books in of "The God of Battles"of both novels, as well as "Poems de Terre," the poetry collection I co-authored with my partner, Rachel Anderson. For everyone else, you can find my Amazon author page here:
From the back cover of "The God of Battles":
War is Hell. Especially when it's a War in Heaven.
Dr. Angela Cooper, half-Romani psychiatrist and psychic healer, is opening a mental health clinic in Oakland. Specializing in patients with PTSD, she wishes to use her healing talent to make her part of the world a better place. When she meets Simon Fenway, a traumatized war vet, she learns that the world has other ideas.
"Your power awakens many sleeping things."
So warns the spirit of her dead Teacher. Soon, old Romani sorcery and reawakened antediluvian spirits embroil her in an Otherworldly War between godlike powers that threatens to spill over onto Earth. Is Angela ready to enter the battlefield of the mind to save her patient?