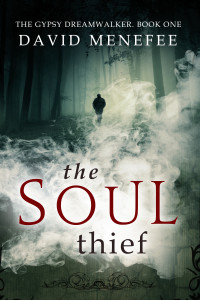 The Soul Thief available now!
Ever since the tragic accident that claimed the lives of the Grey family, Dr. Angela Cooper, psychiatrist and half-gypsy shaman, refuses to use her dream walking power. However, when Cassandra Grey, a survivor of the deadly fire, turns up unexpectedly at the hospital, Angela agrees to help her. Entering the Otherworld to heal the girl's mind, Angela discovers a powerful, shadowy presence that knows her name and her darkest secrets.
When Angela's estranged shaman grandfather warns her that this shadowy entity seeks to steal her soul, she ignores him until it kills a close friend. Now she's ready to fight, waging a supernatural conflict in the dreamscape of the Otherworld.
Discovering that Cassandra's unconscious mind holds the key to victory, Angela recruits her help to fight the Soul Thief on his own ground. Is Angela willing to risk Cassandra's sanity as well as her own to defeat her supernatural foe?
Buy it now on Amazon